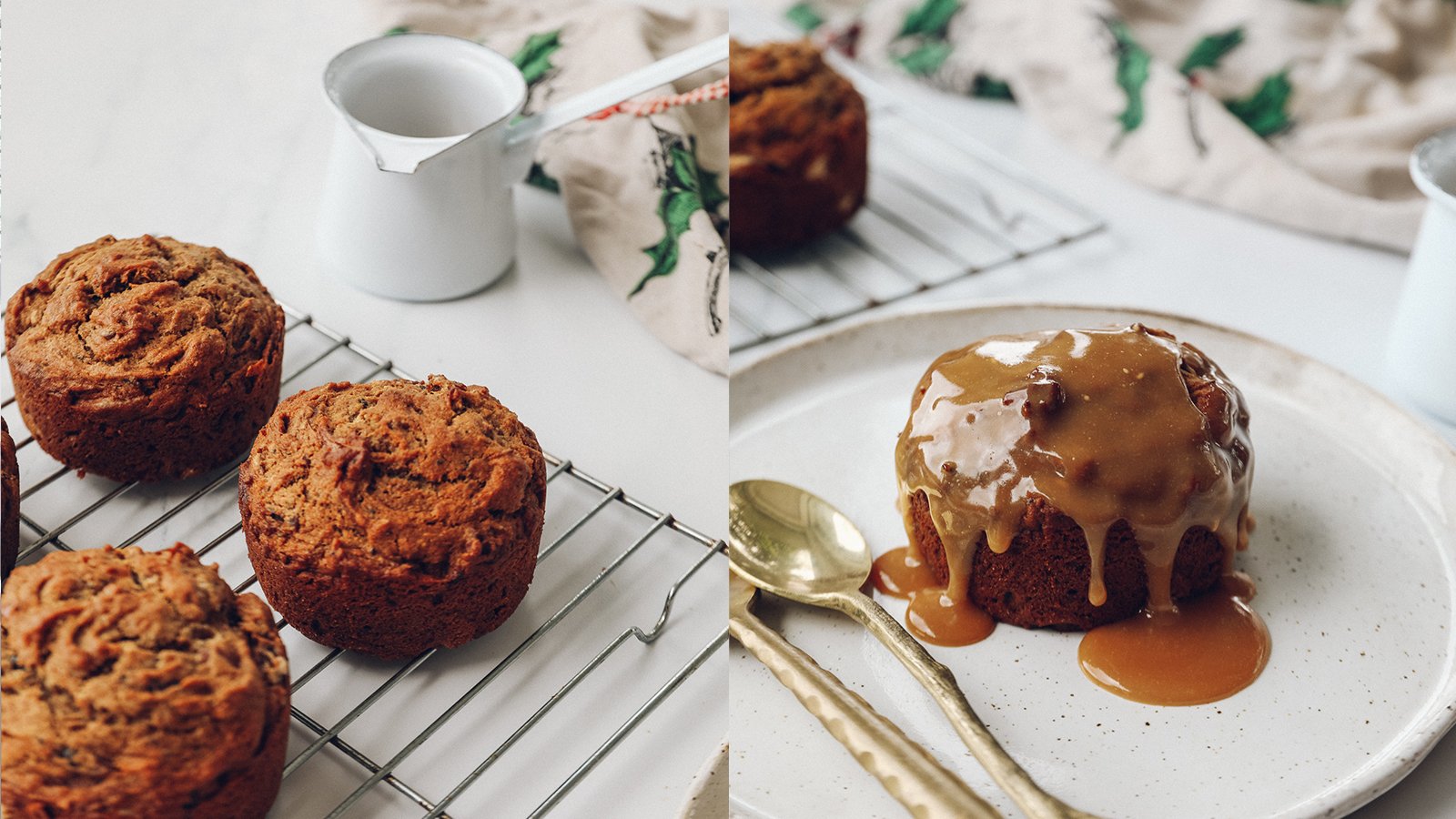 This recipe is up there with one of the best desserts I've made. It's perfectly sweet, sticky and moreish. Great for the holidays!

These puddings are super easy to whip up making them perfect for Christmas day as they take very little prep and time to cook.
You can also use any kind of dates because they'll go soft when you heat them with the plant based milk.

The sauce is something that I accidentally created and I couldn't believe how easy a caramel sauce could be to make from scratch.

For the pudding:
1 cup dates, fresh or dried
1 cup plant milk, I use almond milk
1/3 cup water
1 tsp baking soda
1/2 cup coconut oil, solid
1/2 cup coconut sugar
1 1/4 cups plain flour
1 tsp baking powder
For the sauce:
2 tbsp coconut oil
3 tbsp maple syrup
2 tbsp smooth almond or peanut butter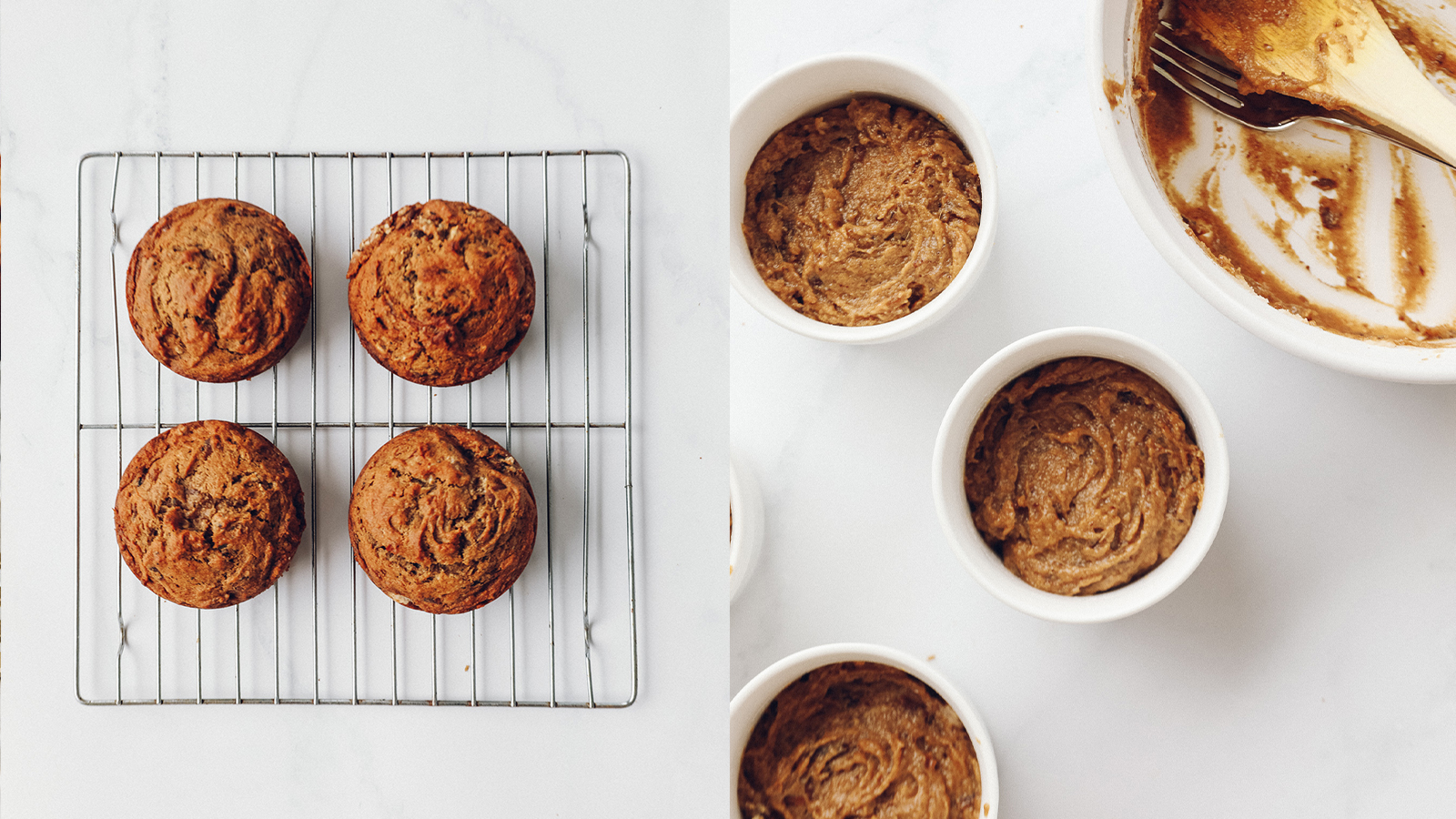 Reheat your oven to 180 degrees and grease 4-6 ramekin moulds with a bit of coconut oil.

Add the dates, almond milk and water to a saucepan over medium heat.

Mix the dates until they form a paste (this should take around 10 minutes).

Remove from heat and add the baking soda, mix through and set aside to cool.

In a bowl add the coconut oil and coconut sugar and mix well until smooth and creamy.

Slowly add the date mixture to the bowl and mix well to combine. Sift in the flour and baking powder and fold through.

Pour into the greased ramekins and bake for 20 minutes or until golden.
Make the sauce by adding the coconut oil, maple syrup and nut butter to a bowl on top of a saucepan over medium heat. Mix well to combine while the oil melts.

Remove the puddings from the ramekins and top them with the sauce.

Love @healthykelsii